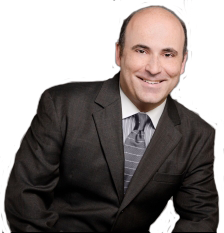 Chicago's Financial Rescue & Bankruptcy Lawyer
Richard G. Fonfrias, J.D.
Free Confidential Consultations
Chicago's Financial Rescue & Bankruptcy Lawyer Rich Fonfrias
Chicago's Financial Rescue & Bankruptcy Lawyer,
Rich Fonfrias
"If you have questions about Illinois bankruptcy, foreclosure, credit card debt, loans, tax liens or other financial problems, please don't hesitate to call. For trusted bankruptcy help in Chicago, I'm just a phone call or email away. I can also advise you on how to avoid foreclosure in Illinois, repair your credit rating, consolidate debt, and show you legal strategies that offer protection from creditors, provide tax and debt relief, and enable you to get credit after bankruptcy.". If you are worried about defaulting on your mortgage and are considering mortgage modification as a way of avoiding home foreclosure, I can help. As an Illinois financial rescue and bankruptcy lawyer, I have successfully helped hundreds of clients keep their homes through mortgage modification, mortgage reinstatement, replacement and forbearance plans, as well as other legal strategies that can be employed to prevent foreclosure. I will examine your current financial situation to determine the best course of action that will achieve the best possible results and save your home from foreclosure."
Please contact my Chicago law office to discuss your personal financial circumstances. I am here to help. We can speak over the telephone or meet in person. And your initial consultation is free. I will go through your case with you so that you have a clear understanding of your legal rights, and suggest what we need to do to solve your financial problems. I am here to address any of your concerns so you can move forward with confidence and peace of mind.
"If you don't want to file for bankruptcy, I'll explain your many bankruptcy alternatives, which many Chicago lawyers and their clients overlook. Plus I'll be glad to answer your questions and help you in every way. In most cases, the sooner you call me, the more I can do to help you. So please send an e-mail to richprivatemail@protonmail.com or call today: 312-969-0730."
Take Control of Your Finances and:
Read Rich's Latest Articles